What do you do when you lack the funds to properly arm your GI Joe team? Go pick up some knock-off equipment! It may not actually say "GI JOE" on the side, but it's better than nothing.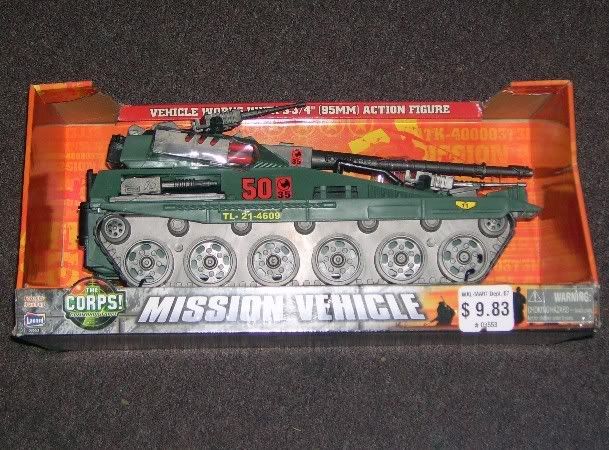 Today's knock-off is the "Corps Mission Vehicle" tank. They have also made a helicopter, and a 4x4 jeep, but I sadly do not have them. Here's the tank in it's package.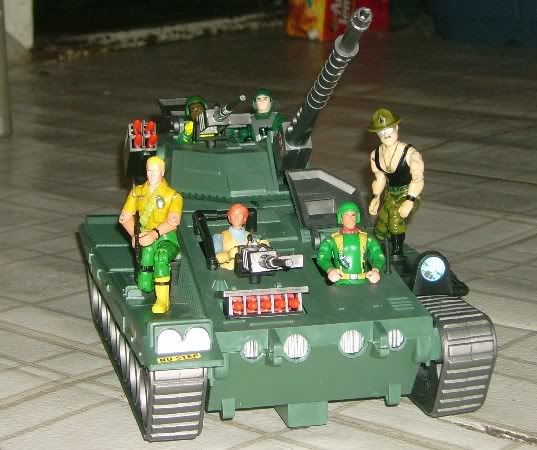 Out of the box, this tank can look REALLY good with your joes, as seen here with my vintage and comic book pack figures.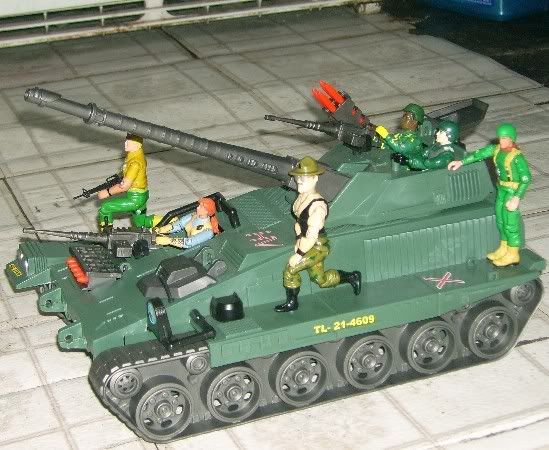 and this shot from the side. As you can see, the tank offers many places for your soldiers. Even a couple of pegs on the side for three more figures to stand on.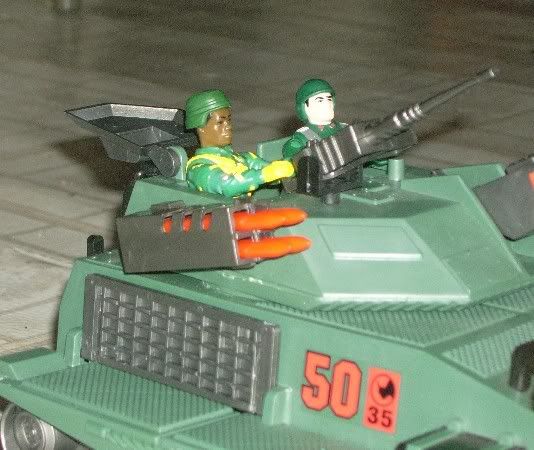 It also provides some missles that sadly do not actually shoot (but do slid off far too easily)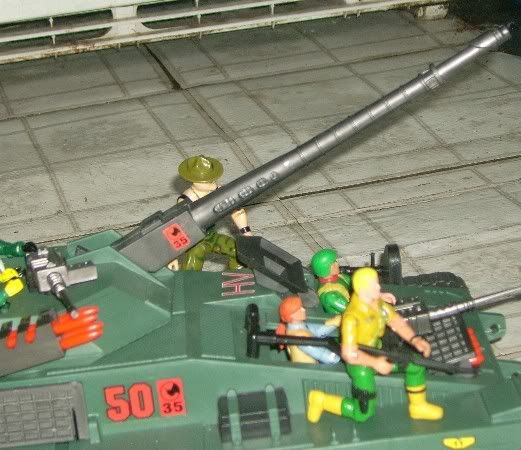 And a nice big cannon to blow up whatever terror threat comes your way.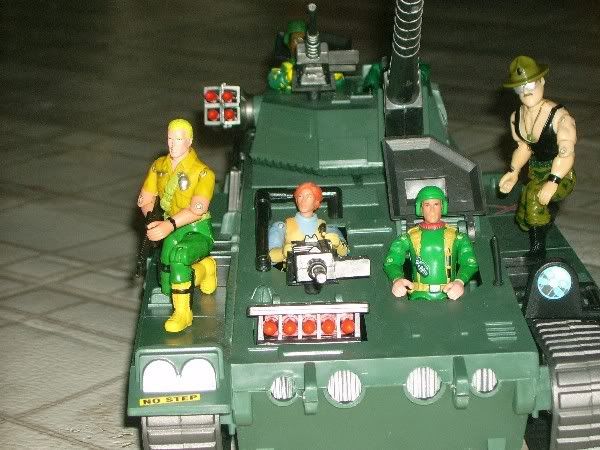 But, as with most cheap knock-offs, there ARE some things wrong with this. One, there are no actual seats in this tank so your joes either stand in the holes, or hang onto one of the machine guns attached. Otherwise, they slip into the tank and you're trying to pry them out. Not fun.
Two, the turrent with the cannon makes a HORRIBLE and I mean HORRIBLE clicking sound when turned. But, if you can't buy the vintage tanks, and/or don't have a Toys R Us nearby where the little joes are now the only place you can buy them, you can waltz over to your local Wal-Mart and see if they still have any of these. At only 10 bucks, it makes a nice alternative.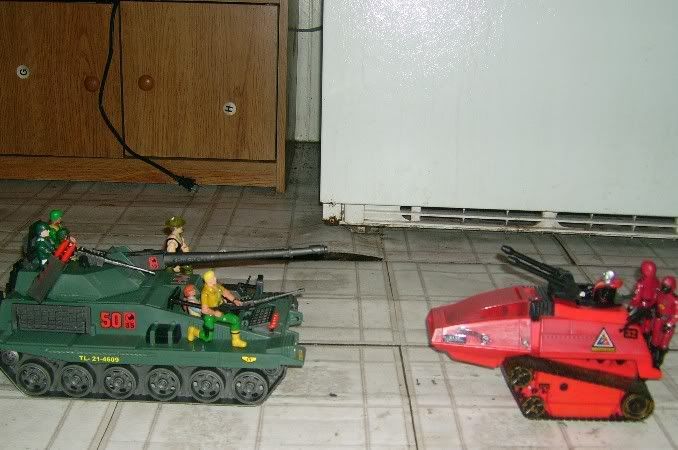 DESTRO: HA! HA! YOU'VE GOT A KNOCK-OFF TANK!!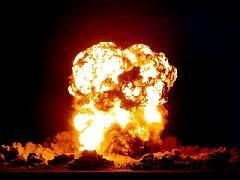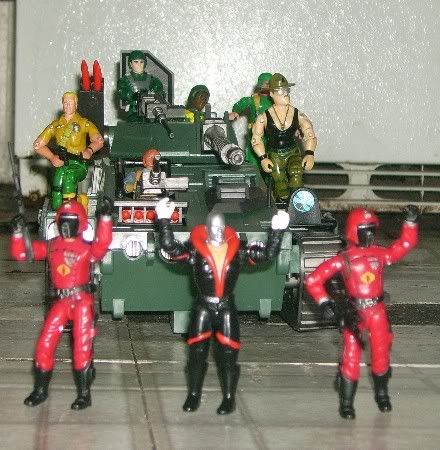 DESTRO: AAAHH! GI JOE HAS A KNOCK-OFF TANK!!